Heal for real with the remarkable Mind Detox Method
Deepen your personal benefits of the method

Learn to professionally use the method with others

Gain the rare ability to discover & resolve the root cause
Stop treating symptoms and heal the hidden cause
In the Mind Detox Practitioner training, you'll learn how to:
Use the proven and powerful 5-step Mind Detox method during one-to-one consultations

Discover and resolve the real unconscious root cause(s) of a host of health and life problems

Possess the valuable skill to heal unresolved past events, toxic beliefs and negative emotions

Integrate Mind Detox into any coaching, mentoring, therapy or holistic health services

Quickly make a lasting positive difference to others and an income doing meaningful work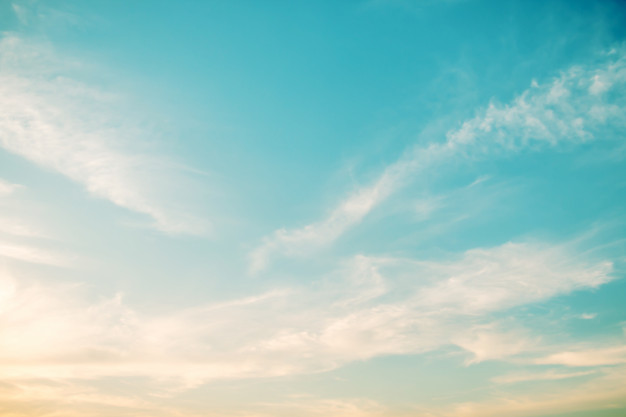 In our Mind Detox Practitioner online training, you will learn:
Our home study training includes live group webinars, training videos, co-coaching Mind Detox sessions with other students and support from your own dedicated trainer. It requires approx. 10-15 hours per month to fully participate.
Conditions that Mind Detox has helped:
Acid reflux, acne, addictions, allergies, anger, anxiety, asthma, arthritis, back problems, chronic pain, chronic fatigue, constipation, depression, diabetes, eating disorders, eczema, fatigue, fear, food intolerances, grief, guilt, headaches, hearing loss, heart problems, hypertension, hypotension, hyperhidrosis (excessive sweating), insomnia, irritable bowel syndrome (I.B.S), M.E., migraines, panic attacks, psoriasis, phobias, thyroid problems, weight problems and more…
If something negative is happening in a person's body, emotions or life and they don't know why, then like thousands of others, this method can help.
Disclaimer: Although Mind Detox has been linked with physical healing, no medical claims are being made.
The Main Benefits of Mind Detox include:
HELP HEALTH ISSUES

To stop solely treating physical symptoms and instead discover and resolve the possible mind-based root-cause reason(s) for chronic health condition(s)

EASE EMOTIONAL ISSUES

To stop feeling certain negative emotions, such as anger, sadness, fear, guilt, grief or anxiety, and feel more calm, confident and contented more often.

RESOLVE LIFE ISSUES

To understand why something bad keeps happening, and again, to discover and resolve the possible root causes, so they move on free from problematic life patterns.
A Tool for Letting Go
As the name suggests, Mind Detox is a tool for letting go of anything toxic that is preventing you from being at your best. You are born with brilliance built in, but if you are holding on to unresolved stuff from the past, it is harder to engage our natural states of inner peace and immense potential. Whether it is hurt, rejection, anger, resentment, guilt, grief, fear or sadness… you can let go and be clear of it all, to the point that your past no longer limits you, or causes you upset, stress or suffering.
Be Free from Mental Toxicity
Freed from the torment of mental toxicity, we are clear- headed, open hearted, heroic humans. With no excess baggage to carry, we do what we came here to do, and with a zest and love for life. We are a peaceful, proactive and positive presence in the world. Mind Detox is also pleasantly direct, going quickly to the root of any issue, and doesn't involve years of therapy. It is the go-to tool for people needing to get peace with the past and who know that their mind is standing in the way of their success.
Praise for the Mind Detox Method
Learn from a world leading expert in Mind Detox
"I accidentally created the Mind Detox method in 2006 - when working as a therapist on a health detox retreat in Spain. Soon after I was invited to demonstrate the transformative power of the method on 3 separate television series that were aired in 30+ countries. Following the televised retreats, I ran multiple Mind Body Detox Retreats internationally in Spain, Turkey, Thailand, UK and Australia.

I first wrote about Mind Detox in 'Peace for Life' in 2011, then in 'Heal the Hidden Cause' in 2013 and again in 2019. Third time lucky? I believe so, yes! Over the past decade and a half I've conducted hundreds of Mind Detox sessions with people from around the world and trained practitioners in the method from 20+ countries. Detoxing minds is what I do.

After thousands of hours of 1:1 Mind Detox sessions, hundreds of hours writing 3 books on the method, and the countless hours training Mind Detox Practitioners, it's fair to call myself a genuine expert in using and teaching this technique. With this Mind Detox Practitioner training course you will gain a unique understanding on the mind and how to clear the unconscious blocks to creating lasting peace, positivity and success."
Included in Your Training:
8 months access to your online training materials in a password protected members-only website - with videos and articles covering the theory and instructions you need to be a Mind Detox Practitioner

7 x 60-90 minute 'Level 1' Foundation training videos - to learn and benefit from Mind Detox yourself

9 x 60-90 minute 'Level 2' Practitioner training videos - to learn how to use Mind Detox with others

6 x 60 minute monthly Supervision Session webinars with Sandy - to share your experiences, ask questions and receive advice from one of the UK's top meditation teachers

4 x 60 minute live Skype sessions with your own dedicated trainer - who will mentor and support you through every step of your training course

10 x 60 minute live Skype Co-Coaching Sessions with your fellow course students - to gain invaluable 'hands-on' experience giving and receiving Mind Detox

8 months membership of Sandy's Calm Calm members-only website including resources and community

Marking of your exam and case studies, along with feedback from your dedicated trainer

A downloadable version of your training manual - including the 5-step Mind Detox script, background theory, additional tools and business and marketing for being a professional and profitable practitioner.
Graduating as a Mind Detox Practitioner
VIDEO TRAINING SESSIONS
Level 1 Foundation Course (for personal use) and Level 2 Mind Calm Practitioner Training videos with all you need to know in order to safely and effectively use Mind Detox with others.
SUPERVISION SESSION WEBINARS
Live group webinar broadcasts with Sandy including advice and a chance to ask questions.. These happen monthly and you are required to attend a minimum of 6 during your course.
TRAINER SKYPE SESSIONS
During your Skype sessions with your dedicated trainer you will give and receive Mind Detox sessions, ask questions, get the answers you need and feel fully prepared.
CO-COACHING SESSIONS
You will meet (either in person or online) for 10 co-coaching sessions with other Calm Academy students. These Co-Coaching sessions give you the opportunity to support each other and gain more experience giving and receiving Mind Detox sessions.
RECOMMENDED READING
Your training manual will be available for download. We recommend you read Sandy's book - Mind Detox: Discover and Resolve the Root Causes of Chronic Conditions and Persistent Problems'.
COURSE DURATION
This Mind Detox Practitioner course takes 8 months to complete. You can expect to invest around 10-15 hours per month to learn the material and attend any live broadcasts. So it is manageable alongside a full-time job and other commitments. Time extensions are available for an additional monthly fee.
As many of our students want to continue their journey after they graduate, we also offer an annual Alumni Membership, which includes continued access to the online resources, the Calm Clan members-only site, the monthly Supervision Sessions and more.
ASSESSMENT : CASE STUDIES
We do not believe in certifying anyone as a 'Practitioner' until they have practised in the 'real-word'. For guaranteeing you possess the skills-base required you will do 20 case studies. These will consist of you doing Mind Detox sessions with volunteers - members of our community or your own network.
ASSESSMENT : EXAM QUESTIONS
For guaranteeing that you've watched the teaching videos and ensuring that you possess the knowledge-base required to communicate the core principles clearly.
ADDITIONAL SUPPORT
Included in the price is 8-months membership of Sandy's Calm Clan where you will find the training materials plus additional resources to support your course.
QUALIFICATION
Your Mind Detox Practitioner certificate will be sent once you have watched the teaching materials, completed 10 Co-Coaching Sessions, attended a minimum of 5 Calm Clan broadcasts and passed the 20 questions exam and 20 case studies.
The pre-requisite for graduating is memorising the 5-step Mind Detox script and being able to safely and effectively use the method on a range of different issues. You will graduate when we both know that you are ready to professionally help others.
INVESTMENT
£1495
OR PAYMENT PLAN: £495 Deposit + 7 Monthly Payments of £147 (Total: £1524)
(There are no hidden costs, no license fees or commissions if you earn from what you learn. At the end of your course you can opt to be an Academy Alumni Member for continued access to the training resources and on-going online and live support.)
Please contact us to learn more about our Payment Plan options.
Compare Our Calm Academy Courses
Meet Our Principal Trainer, Sandy C. Newbigging
Sandy is a multi-bestselling author, creator of the Calmology techniques - including Calm Meditation and Mind Detox - for calming and clearing your mind, healing the mind-based causes of physical, emotional and life issues and experience the life-changing benefits of living with present moment awareness.
Sandy's 12 books are published in multiple languages, he's been featured on TV internationally and he's created the popular Mind Calm, Body Calm, Calm Cure and Mind Detox techniques - known as Calmology - used in 20+ countries. As a practicing monk, Sandy has dedicated his life to bringing more peace to the planet. His awards include Tutor of the Year by the Federation of Holistic Therapists and Trainer/Speaker of the Year by the Association of Professional Coaches, Trainers and Consultants (APCTC).
"I've overcome my own issues, including an eating disorder, bullying, insomnia, heartbreak and struggling to be a success with dyslexia. I've felt super low, anxious and sick, stressed and stuck. I'm not preaching from the sidelines as I've detoxed my mind, meditated for thousands of hours and even become a monk. I've discovered that peace is not only possible, but easier to achieve than we often think, and inner stillness is the secret to life success." SANDY C. NEWBIGGING