Mind Calm Coach Course Overview
Heal the many symptoms of overthinking: stress, anxiety, insomnia…

Gain a priceless understanding about the inner workings of the mind

Deepen your personal meditation practice and be calm anytime, anywhere

Learn the theory and practice required to guide individuals and groups

Integrate meditation into any other coaching or holistic health service

Business and marketing module for making positive impact and income

Award-winning academy and recognised insurable qualification
If you are a coach, therapist, counsellor, consultant, mentor, psychologist, yoga teacher, personal fitness trainer, nutritionist, healer or simply want to benefit personally from meditation. This course is for:
Anyone looking for a healthier relationship with their mind and a deeper experience of peace.

Those interested in the mind, integrative health, emotional wellbeing, and mindfulness.

Yoga teachers and fitness trainers wanting to offer meditation to individuals and groups.

Therapists, coaches and holistic health practitioners looking to expand their list of services.

HR professionals and team leaders wanting the insight and tools to create a calmer workplace.

Those looking to make a positive difference to others and an income doing meaningful work.
Why CALM?
Conscious Awareness Life Meditation
Mind Calm is based upon the pioneering 'peace with mind' philosophy. When meditating with Mind Calm you do NOT have to stop your thoughts, change your emotions or perfect your life before you can enjoy serenity and success. Mind Calm cultivates positive states of being, including peace, clarity and presence.
Created by modern-day monk and multi-bestselling author Sandy C. Newbigging, Mind Calm helps you to heal the habit of overthinking and proves that the secret to life success is inner stillness.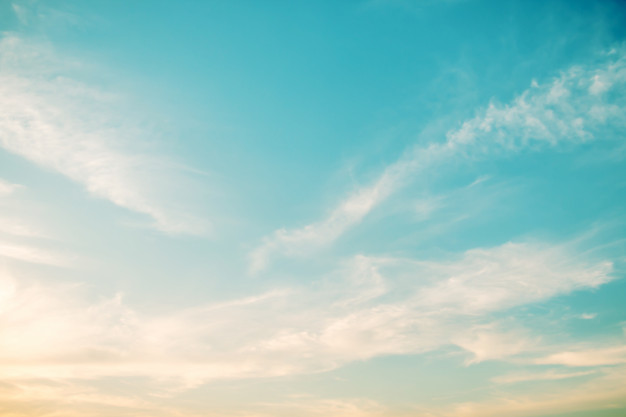 Become The Most Peaceful Person You Know
During your Mind Calm Coach course, you will learn:
Included in Your Training
Our home study training includes support from your own dedicated trainer, live group webinars, training videos, meditation, co-coaching sessions with other students. It requires approximately 10-15 hours per month to fully participate.
12 months access to your online training materials in a password protected members-only website - with videos, articles and audios covering the theory and instructions you need

6 x 60-90 minute 'Level 1' Mind Calm training videos - to learn and benefit from meditation

9 x 60-90 minute 'Level 2' Mind Calm Coach webinars* - to learn how to teach Mind Calm to others

12 x 60 minute monthly Supervision Session webinars with Sandy - to share your experiences, ask questions and receive advice from one of the UK's top meditation teachers (replays available)

8 x 60 minute live Skype sessions with your own dedicated trainer - who will mentor and support you through every step of your training course

10 x 60 minute live Skype Co-Coaching Sessions with your fellow course students - to gain invaluable 'hands-on' experience teaching the Mind Calm Meditation to others

12 months membership of Sandy's Calm Calm website including resources and community

Marking of your exam and case studies, along with feedback from your dedicated trainer

A downloadable and printed version of your Mind Calm Coach certificate.

A downloadable version of your training manual - with clear guidelines for teaching the 16 modules and the agenda's for sharing Mind Calm with others - including what to share at introductory talks, day classes and during one-to-one meditation coaching. Quite simply, we've done all the hard work so you don't have to.

* The level 2 webinars are only available for the one-off live course with Sandy starting 1st October 2019. After this live course, the replay videos will make up the Level 2 part of the course.
Amy Atkinson, UK
"Since graduating I've been busy doing one-to-one sessions, have integrated Mind Calm into my yoga classes, ran staff training at a local senior school and been commissioned to run courses for a fibromyalgia group."
Sandra Power, Canada
"Mind Calm has quite literally changed my life and given me more joy and peace than I ever thought possible. I have incorporated it into my nutritional practice and recently had the amazing opportunity to teach groups of up to 80 people!"
John Graham, Ireland
"Mind Calm has given me a real sense of serenity. I can catch myself when I'm getting caught up thinking too much, which allows me to bring myself back to the present moment. This has given me a better experience of life."
Annette Henry, UK
"Before using Mind Calm I had chronic insomnia and anxiety but now I sleep great and have no anxiety! This is too special not to share; I love being able to teach meditation and witness transformation in others, and I am grateful for all of it."
Learn from a modern-day monk
"I lived with an underlying angst and anxiety. I felt I was unworthy of love and alone in the world. Existing like an island, I believed I was bothering people with my mere presence and could even felt lonely in a room full of people. Seeing my struggle a friend suggested I try meditation. After some reluctance, I learnt and soon started experiencing a surprising amount of peace. So much so that I went off to meditate for several months with the monks who taught me, ending up becoming a monk myself.

Excited to discover that peace was easier than I had always thought and that inner stillness is the secret to life success, I soon saw the need for modern ways to meditate that fitted into daily life and delivered quick results. Not long after, the Mind Calm Meditation technique came to me as an instant 'download' when meditating one day. Within a year Hay House publishing asked me to write a book on the technique and it started being used internationally.

I've gone on to write more books on meditation, taught meditation in multiple countries, and I now spend much of my time based in the mountains of Spain next door to a meditation centre ran by my Spiritual Teacher. I've dedicated my life to peace - both experiencing it personally and doing whatever I can to contribute to a more peaceful planet."
Graduating as a Mind Calm Coach
VIDEO TRAINING SESSIONS
Level 1 Mind Calm Meditation Course (for personal use) and Level 2 Mind Calm Coach Training videos covering the 16 modules you need to pass in order to graduate. During these Level 2 videos Sandy gives a behind the scenes understanding of the transformational technique and answers your questions.
SUPERVISION SESSION WEBINARS
Live group webinar broadcasts with Sandy covering how to teach Mind Calm to others. These happen monthly and are a great way to ask questions and receive support.
PRACTICAL DELIVERY SESSIONS
To demonstrate that you are able to share the key themes of the modules, you will meet with your dedicated trainer online to deliver the 'talks' and practice the techniques. This enables you to effectively communicate the content during one-to-one sessions and/or group classes.
CO-COACHING SESSIONS
You will meet (in person or online) for 10 Co-Coaching Sessions with other Calm Academy students. These sessions give you the opportunity to support each other, gain experience teaching and benefit from the course personally.
RECOMMENDED READING
The comprehensive Mind Calm Coach training manual will be available for download. In addition, we recommend and Sandy's book - Mind Calm: The Modern-Day Meditation Technique That Gives You 'Peace With Mind'.
COURSE DURATION
This Mind Calm Coach course 12 months (with the option to graduate sooner, if you prefer). You can expect to invest around 10 hours per month to learn the material and attend any live broadcasts. So it is manageable alongside a full-time job and other commitments. Time extensions are available for an additional monthly fee.
As many of our students want to continue their journey after they graduate, we also offer an annual Alumni Membership, which includes continued access to the online resources, the Calm Clan members-only site, the monthly Supervision Sessions and more.
ASSESSMENT : CASE STUDIES
For guaranteeing you possess the skills-base required you will do 10 case studies. These will consist of you teaching others how to use Mind Calm Meditation - including your ability to teach the key principles and share the additional games and exercises.
ASSESSMENT : EXAM QUESTIONS
For guaranteeing that you've watched the teaching videos and ensuring that you possess the knowledge-base required to communicate the core principles clearly.
ADDITIONAL SUPPORT
Included in the price is 12-months membership of Sandy's Calm Clan. Being part of our community helps you to develop a deeper experience of peace and presence and share from your first hand 'living' experience.
QUALIFICATION
Your Mind Calm Coach certificate will be sent once you have watched the teaching materials, passed the 16 'talks', attended 6 Supervision Sessions, completed 10 Co-Coaching Sessions, attended a minimum of 5 Calm Clan broadcasts and passed the exam and case studies.
The pre-requisite for graduating is the ability to 'be peaceful and present' by engaging 'self awareness' anytime, effectively share the principles and techniques and pass the module assessments.
Why Do Our Meditation Teacher Training?
Your Own Dedicated Trainer
Every Calm Academy student is assigned a dedicated trainer to learn from, ask questions and help you to stay on track. This is unique to our courses and makes the experience amazing value!
'Peace with Mind' Philosophy
Most people believe they fail at meditation because they keep having thoughts. Our meditation works with the mind - not against it - by cultivating what we call 'peace with mind'.
Meditation for Everyone
Modern-day meditation techniques for everyone - with no jargon, no rituals, no strict rules, no uncomfortable sitting positions and absolutely no judgement as to where you're at.
High Training Standards
We are committed to ensuring our student only graduates when they are ready. Giving confidence in the quality of our graduates.
Benefit Anytime Anywhere
Meditations can be used with your eyes open and closed - making peace possible anytime, anywhere. It also creates immediate mind calm and big benefits - naturally leading to motivation to use it.
Start Your Course Immediately
Sign up today and we will immediately allocate your dedicated trainer and give you access to the online training resources.
INVESTMENT
£1495
OR PAYMENT PLAN: £495 Deposit + 7 Monthly Payments of £147 (Total: £1524)
(There are no hidden costs, no license fees or commissions if you earn from what you learn. At the end of your course you can opt to be an Academy Alumni Member for continued access to the training resources and on-going online and live support.)
Want to talk to us before registering? Please CONTACT US.
Compare Our Calm Academy Courses