Improve Your Life and World as a Calmologist
Benefit deeply from all Calmology teachings and techniques

Learn to professionally share and use Calmology with others

Teach Mind Calm and Body Calm Meditations

Use Mind Detox and Calm Cure to resolve the root cause
Harness the transformative power of peace and presence
In the Calmologist Certification training, you'll learn how to:
Guide individuals through calming meditations and awareness-raising exercises

Deliver live Mind Calm AND Body Calm Meditation coaching and group courses

Heal the many symptoms of over-thinking, including stress, anxiety and insomnia

Gain the priceless ability to experience peace and presence anytime anywhere

Use the Mind Detox AND Calm Cure techniques during one-to-one consultations

Discover and resolve the root cause(s) of a host of health, emotional and life issues

Integrate Calmology into any other coaching, therapy or holistic health services

Make a lasting positive difference to others and an income doing meaningful work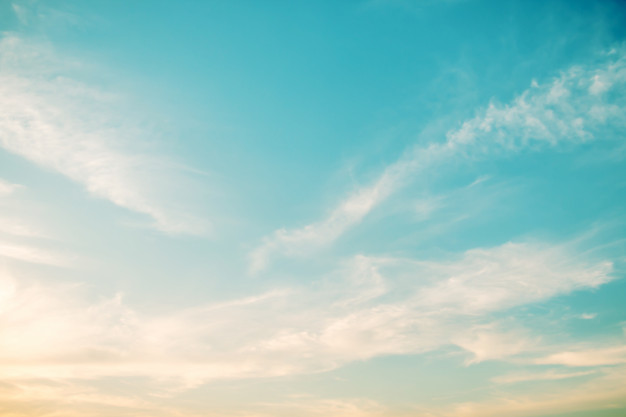 In our Calmologist Certification online training, you will learn:
Our home study Calmologist training includes live group webinars, training videos, meditation, co-coaching sessions with other students and support from your own dedicated trainer. It requires approx. 15-20 hours per month to fully participate.
We are experts in the mind-body-life connection and the undercover reasons why people end up suffering with problems.
After over fifteen years of research and thousands of hours of personal mentoring and meditation, we've concluded that over-thinking, toxic beliefs, unresolved past 'stuff' and inner conflict are the primary root causes of many physical, emotional and life problems and that inner peace and presence sit at the heart of healing, happiness and successful living. Calmology goes beyond therapeutic and coaching models - which often compound problems and postpone peace - by offering a unique 'peace with life' strategy for integrative health.
Conditions that Calmology has helped:
Acid reflux, acne, addictions, allergies, anger, anxiety, asthma, arthritis, back problems, chronic pain, chronic fatigue, constipation, depression, diabetes, eating disorders, eczema, fatigue, fear, food intolerances, grief, guilt, headaches, hearing loss, heart problems, hypertension, hypotension, hyperhidrosis, insomnia, irritable bowel syndrome (I.B.S), M.E., migraines, panic attacks, psoriasis, phobias, thyroid problems, weight problems and more…
Disclaimer: Although Calmology has been linked with physical healing, no medical claims are being made.
Common Benefits of Calmology:
Quieter Mind + Consistent Calm

Use Your Mind as a Powerful Tool

Clarity, Focus + Decision Making

Self-Esteem + Confidence

Contentment + Life Satisfaction

Improved Performance

Be in the Moment (not Past + Future)

Enhanced Intuition + Wisdom

Explore Spiritual Side of Life
Live from Aware Self (not Mind Self)

Connected + Kinder Relationships

Better Quality Sleep + Deeper Rest

Less Stress + Tension in the Body

True Emotional Freedom

Achieve Your Goals More Easily

Healthier Relationship With Life

Physical Healing + Optimum Health

Life Purpose + Enjoyable Practice
Five reasons why Calmology is unique:
BEYOND TREATING SYMPTOMS: Rather than solely treat symptoms, Calmology aims to resolve the undercover mind-body-life connection causes of physical symptoms, emotional issues or life problems.

MENTORING & MEDITATION: Calmology combines both mentoring and meditation techniques to offer a range of ways to develop present-moment-awareness, heal the real root cause and improve your overall relationship with life.

BENEFIT ANYTIME ANYWHERE: The Calmology meditation techniques can be used with your eyes open or closed – so anyone can benefit from using them - anytime and anywhere.

AWARENESS-BASED APPROACH: Calmology works deeper than many of the common therapeutic, coaching and mindfulness approaches because it is awareness-based instead of mind-based.

PRACTICAL PHILOSOPHY: Calmology's unique 'peace with life' philosophy enables you to remain calm and well, irrespective of what's happening in your mind, emotions or life circumstances.
Included in Your Training:
Access to your online training materials in a password protected members-only website

16 x 60-90 minute Mind Calm Meditation Teacher training videos

16 x 60-90 minute Mind Detox Practitioner training videos

13 x 60-90 minute Body Calm Meditation Teacher training videos

16 x 60-90 minute Calm Cure Coaching training videos

2 x 60 minute Combining the Calmology Techniques training videos

2 x 60-120 minute Business and Marketing training videos

18 x 60 minute monthly live Supervision Session webinars with Sandy

14 x 60 minute live Mentoring Sessions via Skype with your very own dedicated trainer

20 x 60 minute live Co-Coaching Sessions via Skype with your fellow course students

18 months membership of Sandy's Calm Calm members-only website with resources and community

Marking of your exams and case studies, along with feedback from your dedicated trainer

Printed and downloadable versions of your 200-page Calmologist manual

Printed and downloadable versions of your Calmologist certificate upon graduation.
Graduating as a Calmologist
TRAINING SESSIONS
Live and pre-recorded webinars with Sandy covering the core principles and 4 main techniques (Mind Calm, Body Calm, Mind Detox and Calm Cure). During these Sandy will give you a behind the scenes understanding of the transformational techniques and answer your questions.
SUPERVISION SESSIONS
Live group webinar broadcasts with Sandy +/or his qualified trainers focused on mentoring with the techniques. These all happen monthly and you are required to attend a minimum of 9.
DELIVERY SESSIONS
To demonstrate that you are able to share the themes of the key modules, you will meet regularly with your dedicated trainer via Skype to deliver the 'talks' and practice the techniques. This enables you to communicate the content effectively during one-to-one consultations and/or group classes.
CO-COACHING SESSIONS
You will meet (either in person or online) for 5 co-coaching sessions for each of the 4 techniques (20 in total). These co-coaching sessions give you the opportunity to support each other, gain invaluable experience using the techniques and personally benefit more deeply from Calmology.
RECOMMENDED READING
The Mind Calm, Body Calm, Mind Detox and Calm Cure books. A welcome pack including all four books and a training manual will be sent to you as soon as you register for the course.
COURSE DURATION
This Calmologist course takes up to 18 months to complete. You can expect to invest around 5 hours per week to learn the material and attend any live broadcasts. So it is manageable alongside a full-time job and other commitments. Time extensions are available for an additional monthly fee.
As many of our students want to continue their journey after they graduate, we also offer an annual Alumni Membership, which includes continued access to the online resources, the Calm Clan members-only site, the monthly Supervision Sessions and more.
ASSESSMENT : CASE STUDIES
For guaranteeing you possess the skills-base required. You will do 3 Mind Calm and 3 Body Calm case studies, 5 Mind Detox and 5 Calm Cure case studies and a final 4 case studies combining all of the techniques during individual sessions (20 in total).
ASSESSMENT : EXAM QUESTIONS
For guaranteeing that you've watched the teaching videos and ensuring that you possess the knowledge-base required to communicate the core principles clearly.
ADDITIONAL SUPPORT
Included in the price is 18-months membership of Sandy's Calm Clan – where you will find the online training materials for your Calmologist course plus additional resources. Being part of the community helps you to develop a deeper experience of peace and possibilities and share from your first hand 'living' experience.
QUALIFICATION
Your Calmologist certificate will be sent once you have watched the teaching materials, attended the Supervision Sessions, completed the Co-Coaching Sessions, attended a minimum of 10 Calm Clan broadcasts and passed the case studies/exams. The pre-requisite for graduating is the ability to 'be peaceful and present' by engaging 'self awareness' anytime, effectively share the principles and techniques and pass the module assessments.
INVESTMENT
£3995
OR PAYMENT PLAN: £995 Deposit + 17 Monthly Payments of £177 (Total: £4004)
(There are no hidden costs, no license fees or commissions if you earn from what you learn. At the end of your course you can opt to be an Academy Alumni Member for continued access to the training resources and on-going online and live support.)
Please contact us to learn more about our Payment Plan options.
Compare Our Calm Academy Courses
What our Calmologist graduates are saying:
"Truly an amazing course that has given me inner peace and calm. Sandy offers such enthusiasm and honesty in all that he delivers via the Calmologist course and Calm Clan Community. When you complete the course it isn't the end, but just the beginning of an exciting life journey."
Cirrus Dobinson, UK
"I'm not exaggerating when I say that this course changed my life - in a very positive way! It's worth every penny and minute you invest. You get a lot more from it than you expect It's not for the fainthearted because it makes you become honest with yourself. But if you keep going you are rewarded with real insight and peace."
Frauke Paetsch, Germany
"Having done many courses over the years, I can honestly say this one has been the game changer. No matter what the problem is, whether it's emotional, physical, life stuff or spiritual, having one course that benefits all of these aspects of life - simply and effectively - is priceless.
The 'peace with' message that sits at the heart of this course is very simple but so profound and powerful. If you're ready for your life to change for the better, I highly recommend investing in this course."
Sharron Miller, UK
"Calmology is so much more than just a course. Personally it has changed my life and has enabled me to find inner peace during very challenging circumstances.
As a therapist it has given me a whole new aspect to my business where I now get paid for doing what I love, sharing these amazing techniques in such a variety of ways and I love receiving fantastic feedback from clients too.
The Calmology course is practical and has amazing support all the way through, not only from Sandy and your dedicated trainer, but also from all the other students and graduates. It is an investment that you have for life."
Josie Truelove, UK
The Calmology course is not just an online academic process; though there is a balanced amount of theory, coursework, there is also, and more importantly a substantial amount that is experiential too. You really get to embody the many benefits of the Calmology principals and meditation techniques. It's a real life journey for you; mind, body and soul. Working full time, the expected coursework, online and live sessions were all completely manageable. If you are prepared to keep walking the walk with a gentle persistence, patience and practice, the course will reward you beyond your own initial perceived limitations.
Calmology course teaches you how to practically live from present moment awareness: You can easily get a direct experience of living in the now and you can see how living from that place manifests out into your life. The closed eye and open eye Calm meditation practice is a staple activity throughout this course and really enhances this experience. When the shift occurs and your meditation practice no longer fits into your life, and life fits in around meditation; it's a really great place to live from!
Calmology had been the life strategy I was looking for and it arrived in perfect time. At a time of massive life changes; physically and emotionally demanding both personally and professionally. Calmology equipped me with a whole host of inner life tools and for me it was; inner calm, clarity and so much more contentment with all that was occurring at that time. Whatever the universe is throwing at you Calmology principals and meditation technique enables you to have a better relationship with your mind, body and life. You feel inspired to recreate a freer life, with less emotional resistance and attachment to any negative emotions or body conditions or life events. You can rediscover your inherent limitless potential and possibilities to freedom and peace with your mind, body and life right here, right now.
The Calmology gift that keeps giving: It is a true testament of the great life work of Sandy Newbigging and his calm, clear and practical approach to mentoring. For when you qualify as Calmologist not only have you been inspired by Sandy but also by your fellow Calmologists. Though beyond that you will feel reconnected with your own calm, clear, well and free consciously aware Self; your essence, your own truth, to go on in life to stand out, up, tall and be alive. What a gift that is for yourself and for others that you share the Calmology gift with.
Lorna Carlini, UK
Meet Our Principal Trainer, Sandy C. Newbigging
Sandy is a multi-bestselling author, creator of the Calmology techniques - including Calm Meditation and Mind Detox - for calming and clearing your mind, healing the mind-based causes of physical, emotional and life issues and experience the life-changing benefits of living with present moment awareness.
Sandy's 12 books are published in multiple languages, he's been featured on TV internationally and he's created the popular Mind Calm, Body Calm, Calm Cure and Mind Detox techniques - known as Calmology - used in 20+ countries. As a practicing monk, Sandy has dedicated his life to bringing more peace to the planet. His awards include Tutor of the Year by the Federation of Holistic Therapists and Trainer/Speaker of the Year by the Association of Professional Coaches, Trainers and Consultants (APCTC).
"I've overcome my own issues, including an eating disorder, bullying, insomnia, heartbreak and struggling to be a success with dyslexia. I've felt super low, anxious and sick, stressed and stuck. I'm not preaching from the sidelines as I've detoxed my mind, meditated for thousands of hours and even become a monk. I've discovered that peace is not only possible, but easier to achieve than we often think, and inner stillness is the secret to life success." SANDY C. NEWBIGGING