IMPROVE LIVES (Starting With Your Own)
For over 10 years we have delivered transformational online trainings that have improved the lives of our students and their clients from over 20 countries. Gain rare and valuable knowledge and skills by choosing from our Mind Calm Coach, Mind Detox Practitioner or Calmologist courses.
Why train with our Calm Academy?
Our students are guided from start to finish by their own dedicated trainer

Our home study training courses include live broadcasts and online resources

Our connected community of students and alumni's make lasting friendships

Our comprehensive courses are affordable with payment plans available

Our training offers the right balance of theory and 'hands-on' practice

Our inspiring graduates gain meaningful and rewarding professions

Our courses improve lives and make a positive impact upon the world.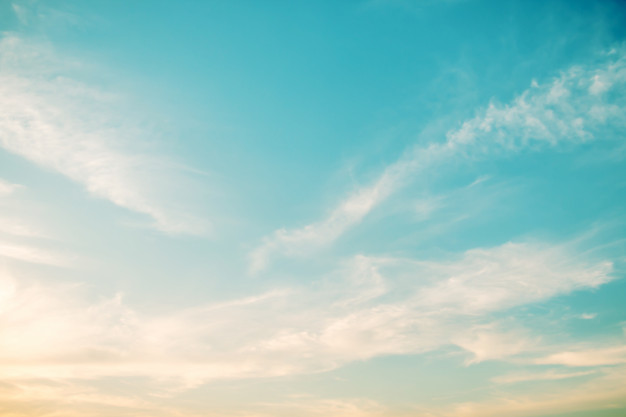 The Transformational Techniques
At the Calm Academy we primarily teach the Mind Calm, Body Calm, Calm Cure and Mind Detox meditation and mentoring techniques - collectively known as Calmology.
Clear
Mind Detox is a 5-step method for resolving the root causes of chronic conditions and persistent problems. If something negative is happening in your body or life, and you don't know why, then Mind Detox is what you need. You can quickly and comfortably get peace with your past, heal toxic beliefs and clear your mind of the 'stuff' that's been holding you back.
Calm
Mind Calm is the modern meditation technique that gives you 'peace with mind' and proves the secret to success is stillness. Instead of having to stop your thoughts, fix your feelings or perfect your life before you can experience peace, Mind Calm helps you to 'be still now' by being consciously aware in daily life. The benefits of being still are quite literally boundless.
Well
Body Calm is the powerful meditation technique that helps your body heal and stay healthy. It harnesses the mind-body-life connection to give you the rest you need to recover and improve your beliefs system so you can enjoy optimum health. It also includes Sandy's five directories listing the most common mind-based causes of conditions and ways to heal them, for good.
Free
Calm Cure is the unexpected way to improve your health, your life and your world. Conflict keeps you connected to what you do not want so the method calms unconscious conflict. In doing so, you can calmly coexist with the full spectrum of life. You discover that freedom comes from your ability to experience anything with zero resistance to reality.
Meet Our Principal Trainer, Sandy C. Newbigging
Sandy is a multi-bestselling author and creator of the Calmology techniques - for calming and clearing your mind, healing the mind-based causes of physical, emotional and life issues and living calmly and consciously with present moment awareness.
Sandy's 12 books are published in multiple languages. His work has been featured on TV internationally and he's created the popular Mind Calm, Body Calm, Calm Cure and Mind Detox techniques - collectively known as Calmology - used in over 20 countries. As a practicing monk, Sandy has dedicated his life to bringing more peace to the planet. His awards include Tutor of the Year by the Federation of Holistic Therapists and Trainer/Speaker of the Year by the Association of Professional Coaches, Trainers and Consultants (APCTC).
"I've overcome my own issues, including an eating disorder, bullying, insomnia, heartbreak and struggling to be a success with dyslexia. I've felt super low, anxious and sick, stressed and stuck. I'm not preaching from the sidelines as I've detoxed my mind, meditated for thousands of hours and even become a monk. I've discovered that peace is possible, easier to achieve than we often think, and inner stillness is the secret to life success." SANDY C. NEWBIGGING
Real People. Real Results.
Maya Carrington, UK
"The course was absolutely amazing. My body feels healthier, my relationships have improved immensely and through learning Calmology I have come home to my true self and found an inner joy that I didn't know existed."
Annette Henry, UK
"Before using Calmology I had chronic insomnia and anxiety. Now I sleep great and have no anxiety! This is too special not to share and I love being able to teach Calmology to others and witness the transformation."
Alison Taylor, UK
"Training to be able to share Calmology professionally is the most worthwhile and significant thing that I've undertaken in years - both for my own development and for the hugely positive impact on those around me."
John Graham, Ireland
"Mind Calm Meditation has given me a real sense of serenity. I can catch myself when I'm getting caught up thinking too much, which allows me to bring myself back to the present moment. This has given me a better experience of life."
Steve Watkins, UK
"It's been an amazing experience. Body Calm is a very natural thing to do and all makes sense. The philosophy behind it is life-changing and it allows you to be your true self, let go of so much, experience more joy, peace, happiness, love... you name it, you can get it!"
Sharon Branagh, UK
"I've got a long-term health condition and Body Calm has really helped to reduce the pain. I am more comfortable in my own body and feel happier. It's an amazing technique that you can use in your own life and also share it with other people - and get paid for it – what as awesome job!"
Compare Our Calm Academy Courses